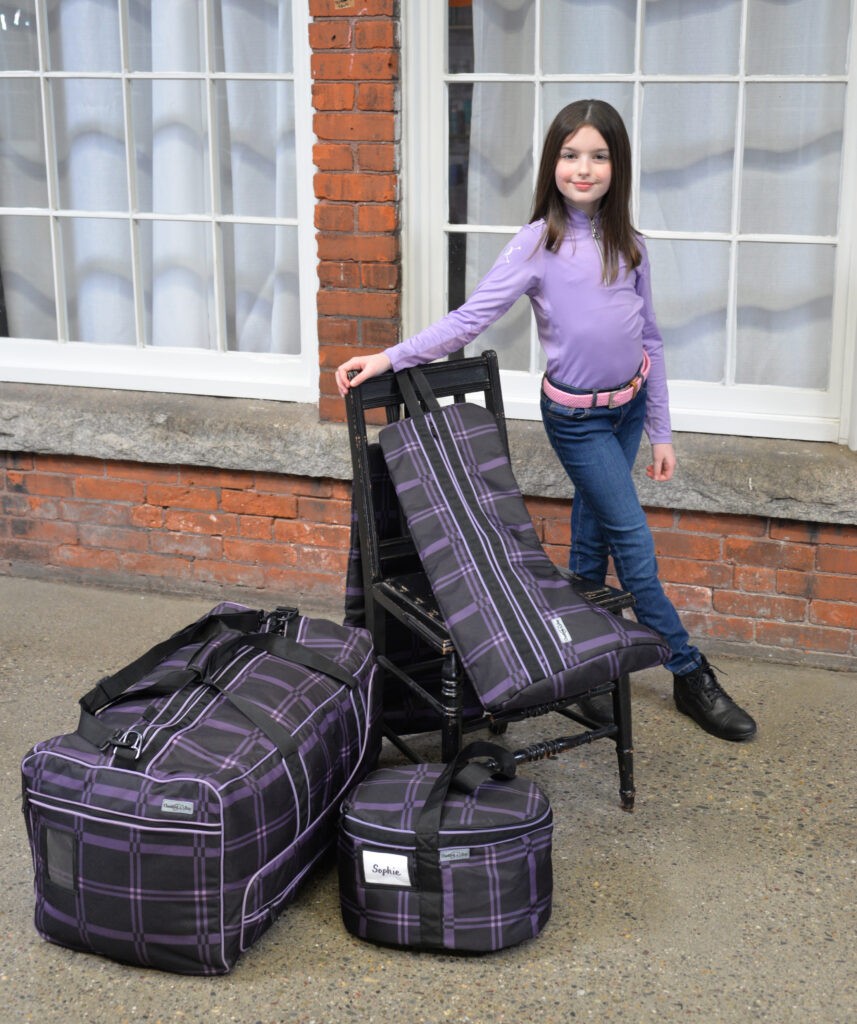 Sophie's Choice in Black Plaid
Rider Bags and Accessories
Chestnut Bay Gear, designed to embrace the Spirit of the Horse, the passion of the sport and perpetuate the equestrian lifestyle. Gear designed with the rider in mind.
Wonderful colors and signature plaids paired with smart, well thoughtout details. Lightweight and easy to carry, pack and store. Affordable bags and accessories that meet the demands of the rider.
Contact Jason Weaver @ (978) 423-8260 or one of our knowledgeable sales representatives in your area to learn more.